Image Box Design were commissioned by Woodford Park Leisure Centre in Woodley, Reading, Berkshire to firstly produce a logo style for the centre. We offered a number of concepts from which we developed the chosen final version. The chosen logo style has been used in "The Gym" in the form of cut out vinyl lettering on one wall and also on various items of publicity including flyers and leaflets.
The logo also became part of a 'word wall' of inspirational phrases within "The Gym" to help encourage gym users in their work outs. As part of a countrywide awareness based around a Healthy, well-being lifestyle, we were also asked to create a "Healthy Habits" lifestyle logo which would form the basis of a campaign called "Healthy Habits". We offered options again of how the logo concept would work and once a logo had been chosen we were able to utilise this through a range of publicity material such as posters, flyers, holiday time- tables, leaflets and Roller banners.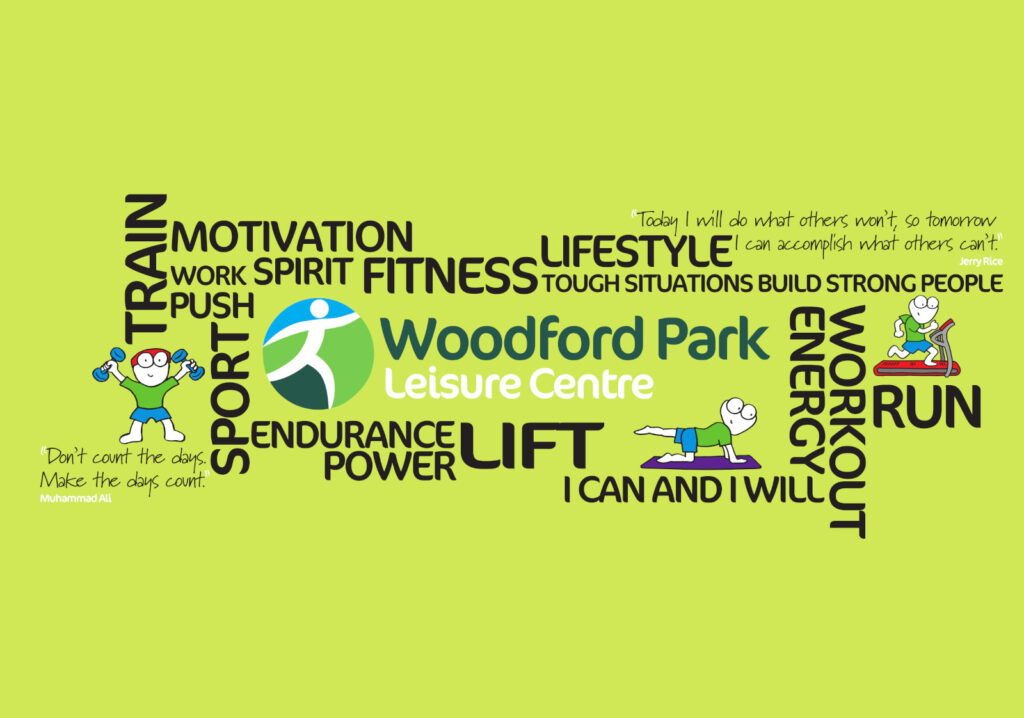 The client then asked for some cartoon characters to be produced which would be used to encourage Children, young people and adults to adopt a more healthy and active lifestyle at a reasonable price as well as being accessible to the local community.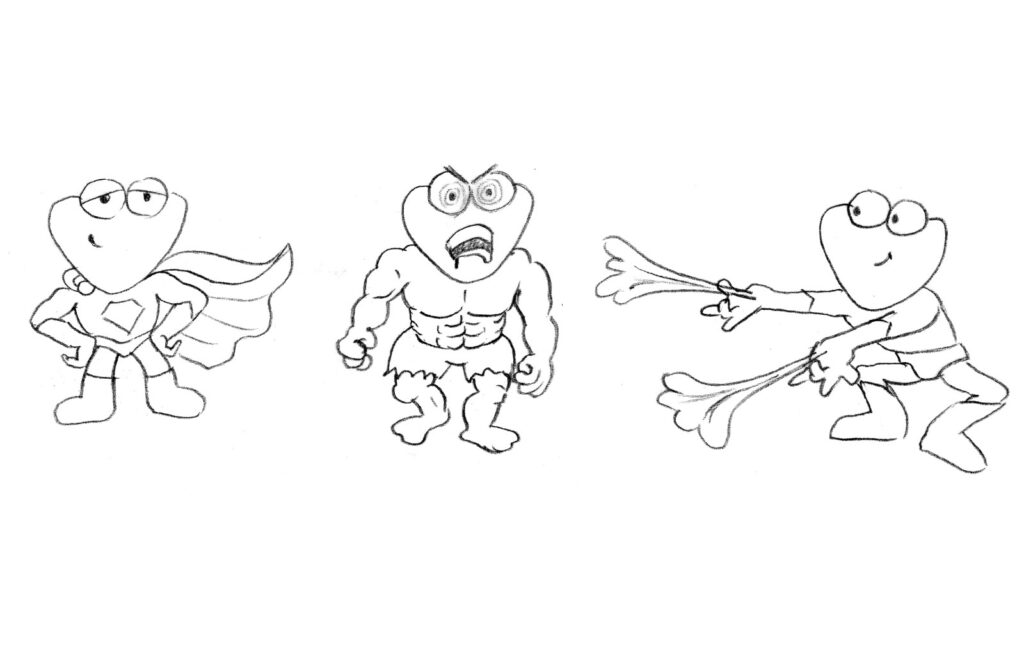 We sketched these characters out in line and pencil form first so that we could agree style and form with the client. The sketched characters were then completed in colours to match the blue and green of the logo. As new activities were added to the client range of services, so new characters were developed.
The Healthy Habits crew developed into characters having fun through exercise and sports such as soft play, badminton, swimming, dance, yoga, weights, table tennis and tennis. Characters were also changed to reflect seasonal activities, such as Christmas and children's parties. A range of superheroes were also developed in the same style.
As the popularity of the courses at Woodford grew, a member card was introduced which carried the Healthy Habits logo and a character.
This whole process highlights how we can help create a campaign around a very important and current subject – a Healthy lifestyle with well-being support added through making exercise fun and available to the local community.