Reading's High Street Heritage Action Zone seeks to improve the quality of life in our historic streets.
Key objectives include enhancing the understanding of Reading's heritage to reveal hidden histories and to give the community a sense of pride, as well as improving the physical condition of the high streets.
As a part of this, Reading Borough Council and Heritage England are cleaning and restoring a number of monuments across the town.
Image Box Design were commissioned to design and produce banners at 3.3m x 1.7m to place onto Heras fencing which had been erected around the monuments.
We have also recently been awarded design and production of similar banners to go around the Forbury Gardens Grandstand and The Maiwand Lion.
The Heritage banners follow Heritage England design guidelines.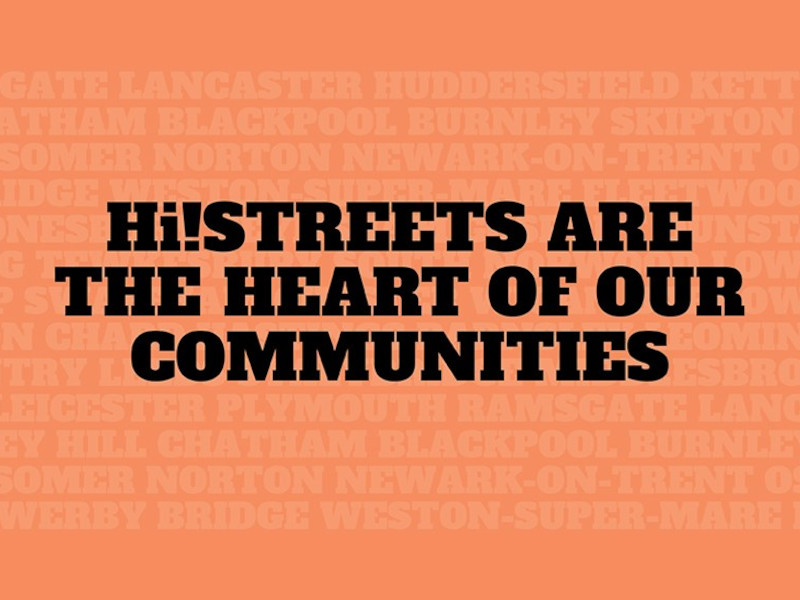 Jubilee Cross at St Mary's Butts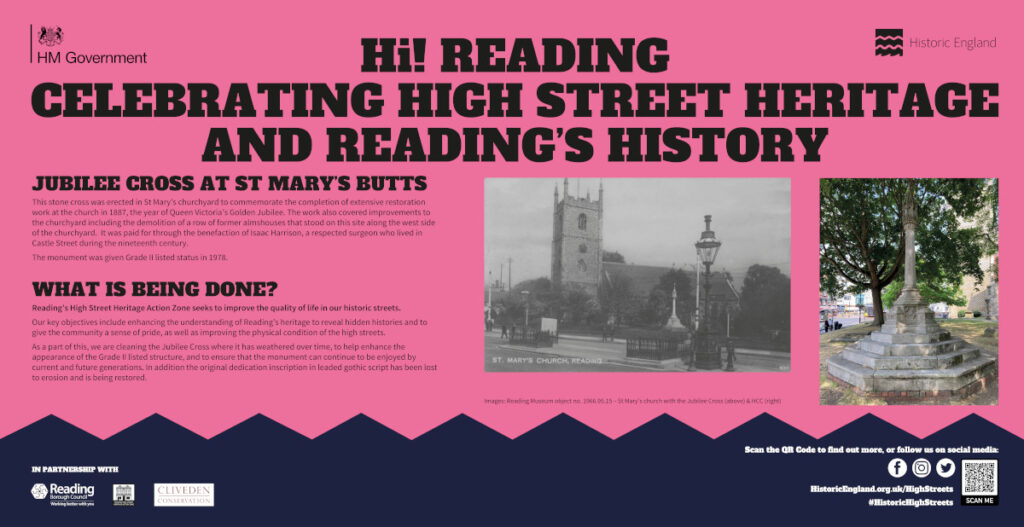 This stone cross was erected in St Mary's churchyard to commemorate the completion of extensive restoration work at the church in 1887, the year of Queen Victoria's Golden Jubilee. The work also covered improvements to the churchyard including the demolition of a row of former almshouses that stood on this site along the west side of the churchyard. It was paid for through the benefaction of Isaac Harrison, a respected surgeon who lived in Castle Street during the nineteenth century.
The monument was given Grade II listed status in 1978.
Zinzan Tomb at St Mary's Butts
This chest tomb marks the burial of Dr Peter Zinzan who died in 1781, his widow Sarah who died in 1811, and others who are presumed to be family members. The Zinzan family owned land in Tilehurst and west Reading. Zinzan Street off Oxford Road was built in the 1830s on gardens they owned.
The Zinzan Tomb is an example of a chest tomb, a type of memorial which has been used in this country for the past 600-700 years. Bodies were buried underneath the memorial, rather than within the chest, which offered more surfaces for inscriptions than a flat slab. The tombs were designed and created by local stonemasons.
Forbury Park Bandstand